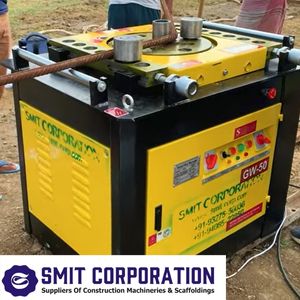 What is a bar bending machine?
Bar bending machine is popularly used construction machinery. It is suitable for bending wide varieties of steel bars, TMT, and reinforcement bars used in construction. It is capable of bending the toughest rebars. Bar bending application is highly extensive.
Heavy machinery and construction settings use bar bending machines for a variety of rebar procedures. The machine has a lengthy steel shaft that must be bent before they are utilized in construction. In a construction setup, there are several types of bar bending machines are used.
Two types of bar bending machines are automatic bar bending machines and manual bar bending machines.
As a trusted bar bending machine manufacturer in Gujarat, today we shall discuss the Automatic bar Bending Machine.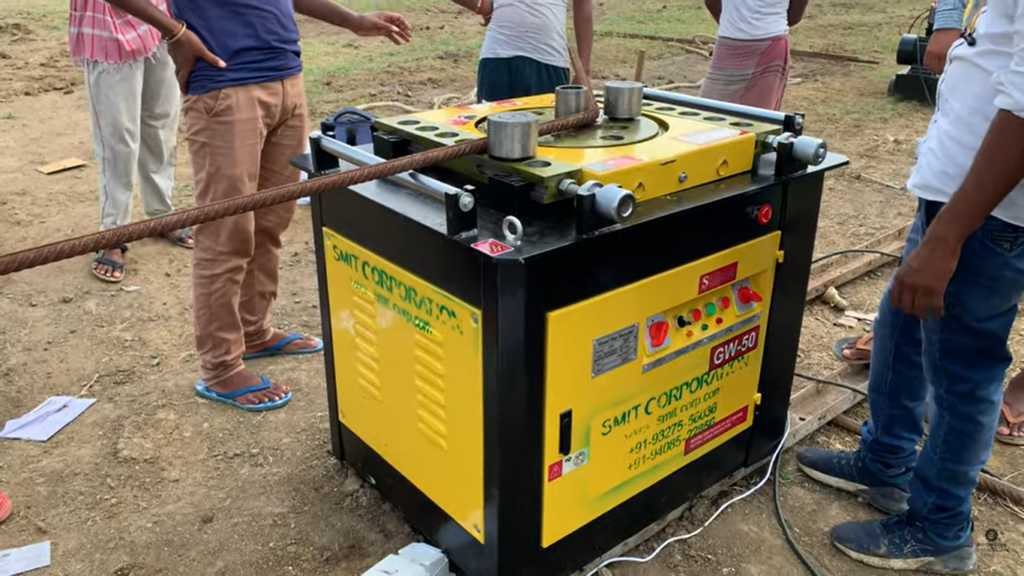 What is an Automatic Bar Bending Machine?
An automatic bar bending machine works automatically using switches only. It is a moveable machine easily carried anywhere. It requires a low power consumption. Electric bar bending machines are often used in industries wherein precision and speed are needed. Industries like aerospace, construction, shipbuilding, etc.
Difference between an Automatic bar bending Machine & Manual Bar Bending Machine?
The automatic bar bending machine works using electrical means. The manual bar bending machine relies on the manual labour of workers. Lifting and setting up the bar and steel stirrups in the machine and bent using a lever.
The electric bending machine works on pneumatic and hydraulic pressures. It makes the bar bending process fast, efficient, and easy. In a manual bar bending machine, there is no such automatic system involved. Everything depends on the expertise of the labourer.
A manual bar bending machine is difficult to store. It has a huge storage tank and compressor that makes the machine heavy. The automatic steel bar bending machine is compact, small, and easily stored. It is also easily moveable.
Long-term use of manual TMT bar bending machines has various downsides. It leads to fatigue, low productivity, and time waste. The automatic bar bender works on the principle of automation. It does not lead to any problems for the workers.
Maintaining a manual bar bending machine is very hectic. It requires continuous care. Machine part maintenance is also very costly. Maintaining an automatic bar bending machine is easy and comes with less cost.
The above-stated differences have led to the wide usage of automatic bar bending machines.
Trusted Automatic Bar Bending Machine Manufacturer in Gujarat
An automatic bar bending machine is widely used because of its easy use and accuracy. To support the labourers and make the bar bending process faster, we manufacture high-end automatic bar bending machines. We manufacture quality stirrup and TMT bar bending machines capable of bending steels, copper, etc. Our machines are capable of bending 6 to 16mm stirrup bars.
Are you looking for trusted bar bending machine dealer in Gujarat? Our construction machineris are used in the big project like Metro, Bullet, New Parliment & many more. We supply bar bending machine for sell as well as on rent. Get in touch with us now.
June 28, 2022
By:smitcorp
Category:Tips
no comments