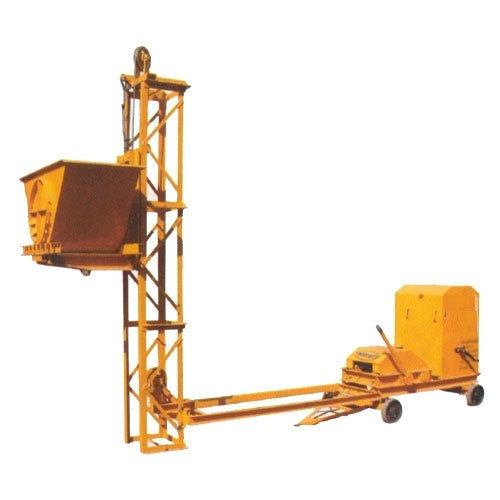 The tower hoist is widely used for lifting and lowering loads, at construction sites. It can be driven automatically by the use of a machine or driven mechanically by using pulleys.
Often used as heavy machinery, Tower Hoist has to be fully proof in providing maximum security to its users. Major accidents can be minimized and even eliminated if the proper care is taken and the right equipment is used with the right application. Therefore, It should be undergone a detailed inspection before being used at any construction site.
Here are the safety considerations to look into a Tower hoist before purchasing or renting:
Safety Consideration for Tower Hoist
First and foremost is that whether precautionary steps are taken care of in tower hoist manufacturing. All machinery should follow strict safety guidelines stated by National Occupational Safety & Health (NOSH).
It must have security features like over-speed brakes, limit switches, and overload sensing switches. This enables users to use the hoist appropriately and have better control over it.
1. Limit-switches: Limit switches should be present in the tower hoists to alarm the user when the weight has been exceeded. The switch also issues an alarm when the top or bottom door is not closed or inappropriately open.
2. Overload sensing switches: The switch informs its user when the machine has become too hot to operate. This situation occurs when the hoist is lifting above its weight capacity, or running on low voltage, or has been operating for too long. The switch should be accompanied by mini-scales which decreases the risk of hoist overload.
3. Over-speed brakes: They act as an emergency backup and prevent free-falling. The functioning of it is as when the hoist is coming down too fast the speed-brakes will activate and stop the hoist. They should undergo proper maintenance and prior to buying a test drop should be performed.
Smit Corporation is a certified Multi-Functional Tower Hoist dealer and manufacturer in Gujarat. Before construction equipment are released in the market, an expert invigilating team performs a thorough check of all the types of machinery. After strict guidance and thorough check-ups, these manufacturing equipment are up for sale in the market.
For all your manufacturing needs, Visit Smit-Corporation.