Looking for a more efficient and versatile way to cut and work with steel bars in construction?
Explore the effectiveness and flexibility of Rebar cutting machines today!
Rebar cutting machines are equipment used in construction to cut and work with steel or reinforcement bars. Each type of this machine has a unique purpose and is available in a variety of sizes and shapes.
What is Rebar Cutting Machine?
A Metal Shearing Machine or TMT Bar cutting machine is widely used in a construction site. The steel bar cutting machine will be beneficial if we have to cut a steel bar that will be used to make a frame into smaller bits because it is too long to utilize as is. This machine is used by companies to effectively and quickly cut rebar on the construction site.
The rebar cutting machines work on the principle of pulleys, gears, and electric motor. They are lightweight, portable, and have a variety of versions with varying limitations on the kinds and sizes of steel bars they can cut.
According to Science Direct, Rebar cutting is the main part of the process that generates reinforcing steel waste.
2 Types of Rebar Cutting Machines:
1. Automatic Bar Cutting Machine:
A type of Construction equipment called an automatic rebar cutting machines are used to cut bars made of various metals, including steel, aluminum, and copper, into the desired size and length.
In the construction sector, this equipment is frequently used to cut reinforcing steel bars (rebars) into the precise lengths needed for use in reinforced concrete constructions.
The machine works by moving a bar of material through a set of rollers, which hold the material in position while a cutting blade passes across it to perform the cut. This machine is flexible and may be used for a range of applications because of the adjustable cutting blade that can cut bars of various lengths and thicknesses.
Since automatic bar cutting machines offer more precision and efficiency than manual cutting methods and can process bigger volumes of material faster, they are preferred. They also reduce the possibility of injuries related to manual cutting techniques, making them a safer alternative for workers.
In general, a valuable tool for construction organizations aiming to increase productivity and efficiency while maintaining strict standards for quality and safety is an automatic rebar cutting machine.
2. Semi-automatic Rebar Cutting Machine:
Unlike automatic rebar cutting machines, which are fully auto controlled, semi-automatic machines require some manual input from the operator.
The cutting process is often controlled by a foot pedal or manual button on semi-automatic bar cutting machines. Although the machine is made to cut the bars quickly and accurately, an operator is still required to put the bars into it and manually change the cutting length.
This equipment is offered in a variety of sizes and combinations to accommodate various building project types. While some machines can handle a variety of bar sizes, others are made to cut bars with certain diameters and lengths.
Construction of buildings, bridges, roads, and other infrastructure projects are just a few of the many uses for semi-automatic bar cutting equipment. They provide more accuracy, speed, and safety than manual cutting, among other benefits.
In general, a semi-automatic rebar cutting machines are a useful machine for construction organizations aiming to increase productivity and efficiency while upholding high standards of quality and safety, but it necessitates more human involvement than fully automatic bar cutting machines.
Summing up,
Smit Corporation, ISO Certified and Authorized Dealer of Wacker Neuson equipment, we are instrumental in providing innovative construction machinery and proficient after sales services & spares at the affordable price, which would contribute to revolutionize the construction equipment.
We have served our machines to many clients like Tata Projects Ltd, Capital Construction Pvt Ltd, Eagle Infra India Ltd, AFCONS INFRASTRUTURE LTD and many more.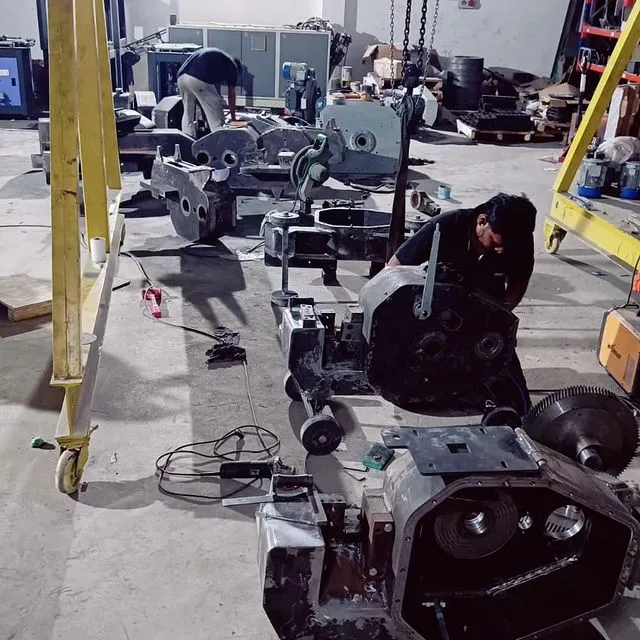 Looking for the Rebar Cutting Machines at your Construction site? Contact Smit Corporation, leading bar cutting machine manufacturer in Gujarat, will offer you the best cutting machine and also best after-sales services.